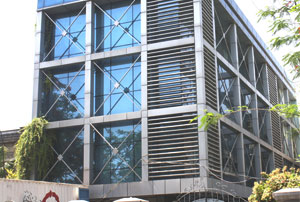 Welcome to LLJK
Our humble beginning dates back to 1938, when our family chose jewellery as their first foray into business. Thereafter, in addition to growth in the family business, we diversified into Pharmaceuticals /FMCG and Telecommunication. We are among the oldest C & F Agents in Lucknow with our experience in supply chain management services extending to over 3 decades. We work in strict confidence and maintain full sanctity of business ethics with each of our Principals.
Code of Conduct
Ethical conduct
Quality compliance
Legal & Statutory compliance
Confidentiality
Respect
Positive attitude
Integrity
Transparency
Sincerity
Innovation
Our Vision
To be seen as an IDEAL channel partner by Principals & customers.
To attain leadership position in the logistics industry by constantly innovating value propositions for customer delight through service, teamwork & integrity.
To build a unique supply chain solutions company drawing inspiration & ideas from global supply chain companies.
Our Mission
To provide value added, innovative, reliable, cost effective, system driven yet customized services to our Principals & customers with state of the art infrastructure and resources.
Our Goal
To grow our business at 2 to 3 times GDP growth of India, through both organic & inorganic processes.
Our Objectives
Excellence in operations/services.
Deliver as per expectation or beyond.
Order servicing within 24 hours.
Complaint/Query addressal on same working day.
Claim settlement within 24 hours.
Debtor ratio as per Principal's objectives.
A Delighted Customer.